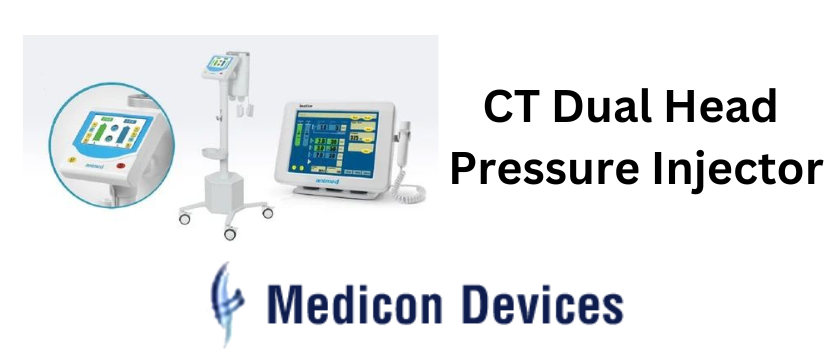 Every type of medical picture, including computed tomography (CT), magnetic resonance imaging (MR), radiography, fluoroscopy, and ultrasound, is improved by contrast agents. The correct injection of these media directly impacts whether these tests are diagnostic. CT Dual Head Pressure Injector is popular among them.
Nondiagnostic results are a waste of time for the patient, the hospital workers, and the radiologist. They can also cause scheduling issues if a repeat test is required. They squander money and could subject the patient to radiation without a necessity. The worst part is that they may seriously delay therapy.
Power Of The Injector:
Power injectors are the only devices that can provide contrast agents at the precise timings and flow rates required to reliably produce high-quality pictures. These injectors can concurrently reduce danger when used in conjunction with gear to stop extravasation and pressure monitoring devices.
However, to be successful, technologists must take into account these technologies' limits. Extravasation can occur when the jet of contrast from the injector knocks the needle out of the vein. Extravasation happens relatively seldom, and problems are often minor, but in severe situations, complications can be very bad.
A manual test to see if the IV injection and the blood artery are compatible is done before the CT procedure, and the results can be used to assist avoid this from happening. This experiment may provide some subtle results. Technologists must be prepared to take action on them.
Viscosity increases as concentration does. Additionally, high viscosities can result in extravasation, which, if not appropriately handled, might injure nearby tissue.
Working With Machines:
To ensure the safety of patients receiving a contrast-enhanced CT, people are essential while using power injectors. A non-diagnostic exam does the patient no good and only causes damage.
In some circumstances, prolonged delays might be fatal. This may occur, for instance, if the CT ordered for a patient suspected of having a pulmonary embolism was non-diagnostic and the definitive diagnosis was not made for an excessively extended period.
Dual-Head Injectors:
Dual-head and syringeless injectors have substantially replaced single-head injectors in CT imaging. Dual-head and syringeless systems have the benefit of allowing the loading of both contrast and saline onto a single injector. Modern contrast injection systems incorporate upgrades to better handle injector protocol data, increase patient security, and streamline workflow.
CT Dual Head Pressure Injector can integrate a saline flush, which guarantees complete delivery of the contrast dosage into the circulatory system and can lower the quantity of iodine required to obtain excellent imaging, in addition to providing a variety of patient safety features. Additionally, they may provide advantages including improved bolus geometry, fewer artefacts on specific CT scans, and a lower risk of contrast-induced nephropathy.
A manual saline test injection is given first as part of a dual-head injection protocol to ensure that the venous access is open. This is accompanied by a power injection of a contrasting bolus and a saline chaser.
The standardisation effect is another advantage of employing a power-injected test bolus of saline. The test injections were constant with the same flow rate each time thanks to the systematic use of power injection for the test bolus as compared to manual injections, which differ from technician to technician.